Who We Are
We're at the forefront of innovation for building software solutions that keep pace with the changing state of business and technology. We build software that goes beyond a product and supports bigger business goals of creating scale and efficiencies. We build software for internal business needs, client-facing use-cases, supply chain, process flow, on any platform, and for every device. We focus on value, by building for omni-channel, for competitive advantages, and for budget and time constraints. We love building software and bringing it to market.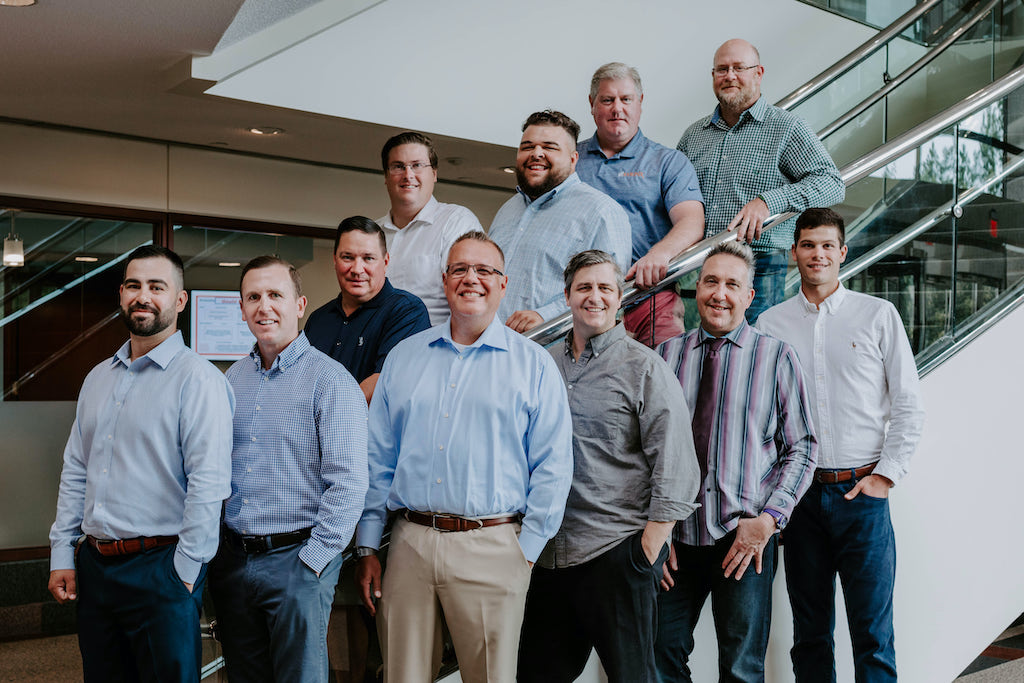 ---
THE TEAM
Andrew Gelina
CEO, Syrinx
Andrew Gelina brings over 20 years of software architecture and development experience to his role as CEO of Syrinx, where he is responsible for the strategic direction, technology focus, operations management, and growth of the firm. Andrew is also an experienced intellectual property technical expert for patent litigation. Prior to joining Syrinx in 2003, Andrew helped build Web Technology Partners into a leading software engineering consulting firm before selling it in 2000 to Monster.com, the global online career and recruitment resource. During the next three years at Monster, he developed software and managed projects for virtually every area of Monster's operations, from CRM integration to e-commerce to high-traffic, high-volume Web development. He also worked closely with Microsoft to scale its .NET platform to Monster's huge transaction volumes. Andrew has also worked in several other areas of technology leadership, performing technical due diligence for companies considering acquisitions and selling professional services. He started his career at EDS, helping them develop cellular billing and switch interface software to support the emerging wireless industry. Andrew graduated cum laude from the University of Massachusetts at Amherst, where he received a bachelor's degree in Operations Management. Andrew is a member of the CEO Roundtable of the Massachusetts Technology Leadership Council. Andrew and his 65-member team work on-site and off-site with clients all over the United States.
Luke Howarth
President, Syrinx
Luke has over 15 years of sales and leadership experience in the recruiting, staffing and consulting industries. Luke oversees all operations, resource management, sales, and business development efforts for Syrinx. Luke has spearheaded annual growth of over 30% YOY during his time at Syrinx. Prior to joining Syrinx Luke had an 11 year tenure at Robert Half International (NYSE: RHI), where he held various roles in sales and management winning the Chairman and President's Club designations multiple years in a row. In his last role with RHI Luke oversaw sales and operations for a large part of the New England District.
Luke grew up in Massachusetts and graduated from Boston College in 1998. He enjoys golf, hockey, and fine food.
Colin Reposa
Vice President, Resource Management, Syrinx
Colin Reposa brings years of recruiting and business development experience to Syrinx while specializing in software development and architecture. He is responsible for recruiting, business development, project management, resource management, and recruiter training. Colin has been an integral part of Syrinx's continued growth, especially in the Mobile and Big Data Development divisions.
Prior to joining Syrinx, Colin worked as a Senior Technical Recruiter at Aerotek and Assistant Recruiting Coordinator at the Providence College Office of Career Services. Colin has a BA in Business Management and an MBA in Finance from Providence College. He participated on their Division 1 Men's Lacrosse Team and captained the team for 2 seasons. Colin was also an assistant coach while attending graduate school.
Developers
Almost 100 on-shore developers with the following certifications and professional accreditations:
Certified Scrum Master (CSM)
Xamarin Certified Mobile Developer
Certified BBQ Judge (CBJ)
AWS Certified Developer
AWS Certified Solutions Architect
Cloudera Certified Developer for Apache Hadoop (CCDH)
Salesforce.com Certified Developer
Red Hat Certified JBoss Developer - RHCJD
PMP Agile Certified Practitioner (PMI-ACP)
Certified Ethical Hacker (CEH)
Microsoft Certified Professional Developer (MCPD)
Microsoft Certified Solutions Developer (MCSD)
CISSP - Certified Information Systems Security Professional (ISC)
ISQTB - International Software Testing Qualifications Board
CSPO - certified scrum product owner
CBAP - Ceritified Business Analysis Professional
Java SE 7 Certified Programmer
Azure Solutions Architect Certification
---
PARTNERS



---
ACCOLADES
---
ASSOCIATIONS