Watch: The Syrinx Difference
---
Who We Are
We're at the forefront of innovation for building software solutions that keep pace with the changing state of business and technology. We build software that goes beyond a product and supports bigger business goals of creating scale and efficiencies. We build software for internal business needs, client-facing use-cases, supply chain, process flow, on any platform, and for every device. We focus on value, by building for omni-channel, for competitive advantages, and for budget and time constraints. We love building software and bringing it to market.
---
THE TEAM
Andrew Gelina
CEO, Syrinx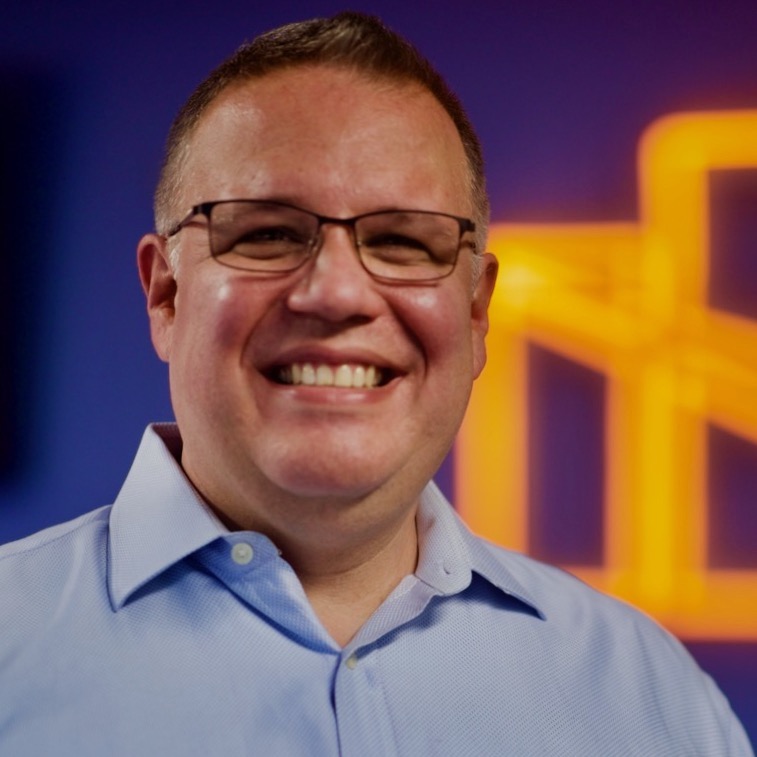 Andrew Gelina brings over 20 years of software architecture and development experience to his role as CEO of Syrinx, where he is responsible for the strategic direction, technology focus, operations management, and growth of the firm. Andrew is also an experienced intellectual property technical expert for patent litigation. Prior to joining Syrinx in 2003, Andrew helped build Web Technology Partners into a leading software engineering consulting firm before selling it in 2000 to Monster.com, the global online career and recruitment resource. During the next three years at Monster, he developed software and managed projects for virtually every area of Monster's operations, from CRM integration to e-commerce to high-traffic, high-volume Web development. He also worked closely with Microsoft to scale its .NET platform to Monster's huge transaction volumes. Andrew has also worked in several other areas of technology leadership, performing technical due diligence for companies considering acquisitions and selling professional services. He started his career at EDS, helping them develop cellular billing and switch interface software to support the emerging wireless industry. Andrew graduated cum laude from the University of Massachusetts at Amherst, where he received a bachelor's degree in Operations Management. Andrew is a member of the CEO Roundtable of the Massachusetts Technology Leadership Council. Andrew and his 100-member team work on-site and off-site with clients all over the United States.
Colin Reposa
President, Syrinx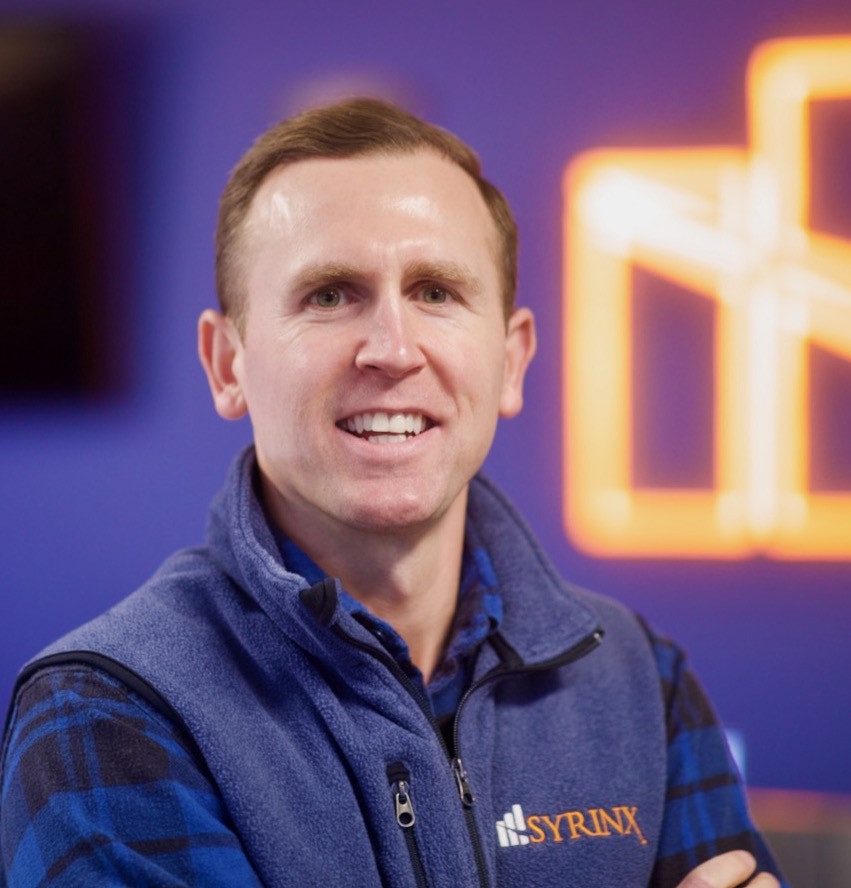 Colin Reposa brings over 15 years of recruiting and business development experience to Syrinx. Colin oversees all operations including the recruiting, sales and training functions for Syrinx. He is also responsible for the resource management of all consultants on the Syrinx outsourced development teams. Colin has been an integral part of Syrinx's continued growth since joining the company in 2011. He has worked closely with the highest quality software professionals and organizations while growing the company's capabilities to bridge the talent gap in tech innovation.
Prior to joining Syrinx, Colin worked as a Senior Technical Recruiter at Aerotek and Recruiting Coordinator at the Providence College Office of Career Services. Colin has a BA in Business Management and an MBA in Finance from Providence College. He captained their Division 1 Men's Lacrosse Team and coached the team while attending graduate school.
Matt Berg
Senior Director, Business Development, Syrinx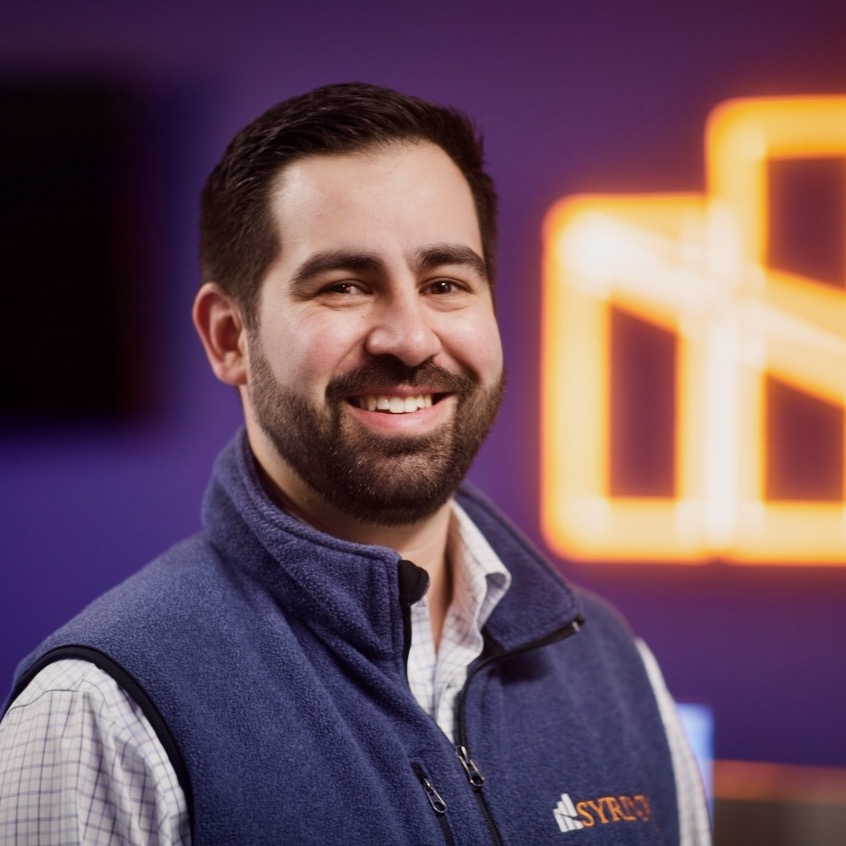 Matt has over 10 years of software consulting sales and business development experience. He is focused on partnering with companies to solve their engineering challenges. Matt has grown the business development team by 50% since joining Syrinx in 2012 and oversees all business development efforts including account management and training. Prior to joining Syrinx, Matt was Managing Director at Advantage Resourcing and Senior Business Development Manager at Modis where he was as the top BDM for 2 straight years.
Matt grew up in Central Massachusetts and attended Liberty University. He enjoys playing golf, softball and raising his two children along with several chickens.
Jarrod Taylor
Lead Software Engineer, Syrinx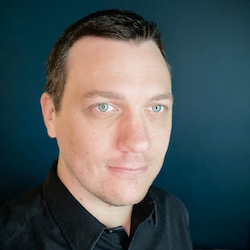 Jarrod has been in software development for more than 18 years, having worked with startups, Fortune 500 companies, and everything in between. At Syrinx he's involved in project scoping, management, planning, architecture, design, and development as well as technical interviewing and developer coaching.
Originally from Atlanta, Jarrod now lives in sunny Delray Beach, FL. where he restores vintage guitars, is an avid sports car enthusiast, and brews the best coffee in town.
Tom McClutchy
Senior Manager of Business Development, Syrinx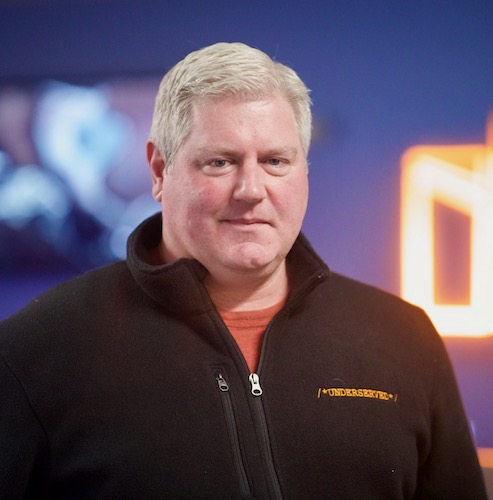 Tom joined Syrinx in 2013 after spending over a decade as a PM in the Financial Services industry. He is focused on consulting with clients to determine the best path for achieving their software development objectives, and delivering solutions on time and under budget.
Tom has a degree in Resource Management from The University of Vermont and lives in Milton with his wife and 3 daughters.
Ray Brewer
Senior Technology Solutions Lead, Syrinx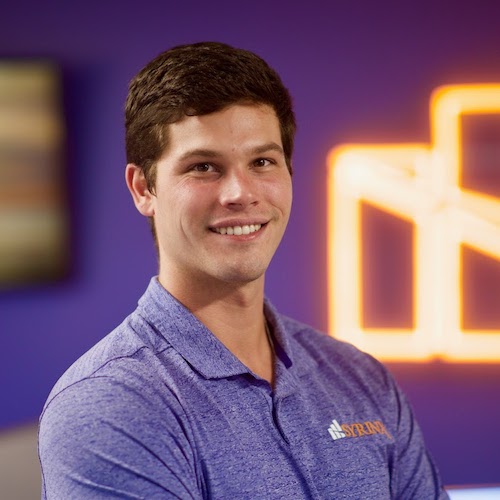 Ray joined the Syrinx team in 2017 and has spent the past four years fostering and maintaining relationships with clients and engineers alike. His focus throughout that time has been delivering talented engineers to clients throughout the Northeast including but not limited to Zipcar, Bose, IDEXX, and the Boston Federal Reserve. Ray takes one of Syrinx's core values to heart: The engineer comes first for as long as you keep good engineers happy, there will always be work for them.
Ray grew up in Lexington, Kentucky and moved to the Boston Area after Graduating from Cornell University in 2017 as a member of the Varsity Baseball Team and Chi Phi Fraternity. These days you can find Ray on the golf course, coaching baseball or in front of the TV watching the Kentucky Wildcats.
Lucas Davis
Senior Technology Solutions Lead, Syrinx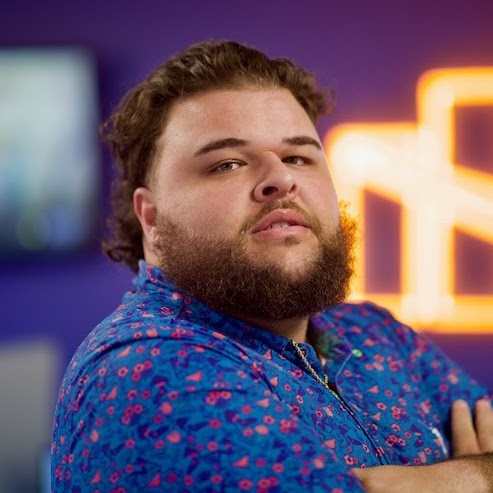 Lucas has over 5 years of experience in the software and business development world. He is focused on establishing and maintaining relationships with candidates and clients alike. He specializes in delivering high level consultants throughout various industries and domains including but not limited to Ed Tech, Asset Management, Healthcare and E-commerce. Since joining in 2018, Lucas has been an essential component in Syrinx's steady growth and continues the bring the energy while making sure laughs are had along the way.
Lucas grew up in a small town in Central Massachusetts and later attended Anna Maria College where he was a member of the Varsity Baseball Team. When not in the office you can find him on the golf course or in the crowd enjoying live music.
Aron Gilbody
Senior Manager of Business Development, Syrinx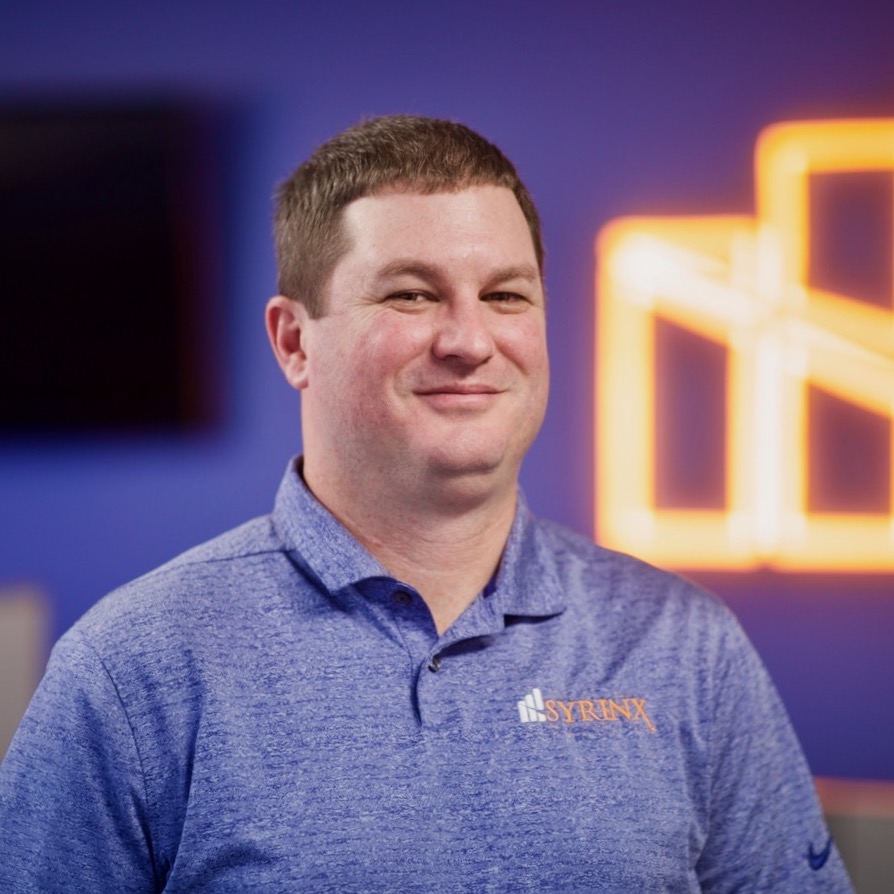 Aron joined Syrinx as an energetic, competitive and motivated professional with 15 years of industry experience having operated in numerous sales, business development and recruiting roles. Aron's expertise is evident when it comes to building, nurturing and growing strategic business relationships and his knowledge of the hiring landscape has led to many successful partnerships with Engineering and Talent Acquisition leadership. Prior to joining the Syrinx team, Aron spent almost 10 years working at EDI Staffing as National Sales Manager followed by several years at Robert Half as Division Director.
In his spare time Aron loves spending time with his family, coaching his son Brandon's baseball team, golfing, cutting his lawn, and winning numerous fantasy football and baseball leagues.
Mike McKeon
Senior Technology Solutions Lead, Syrinx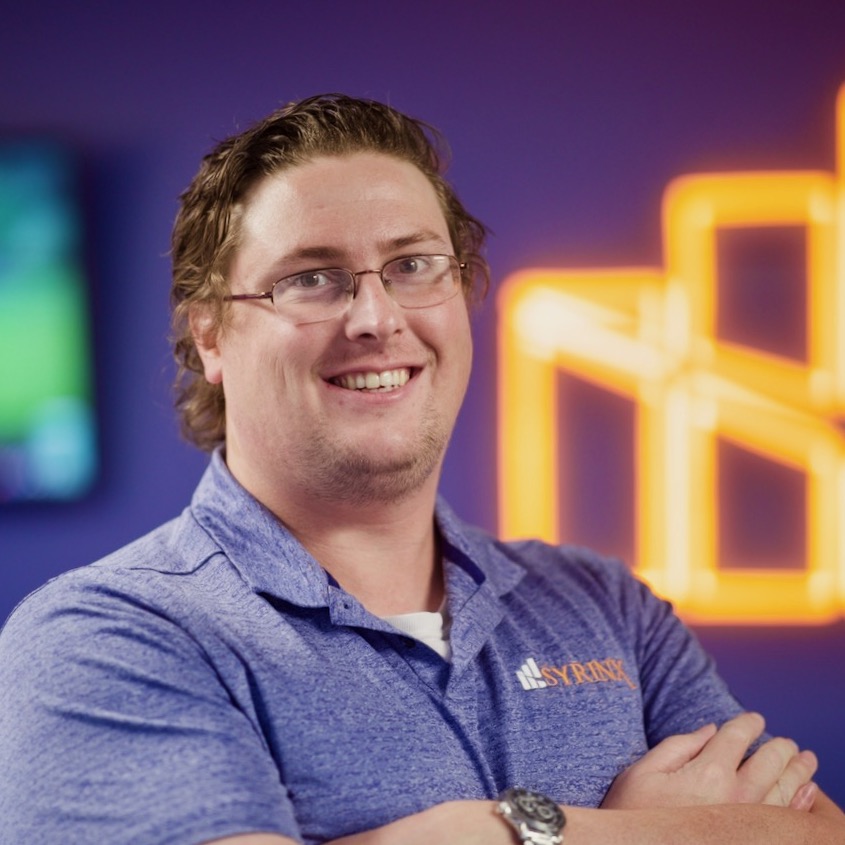 Mike McKeon joined Syrinx in 2019 with six years of IT recruiting/staffing experience. He started his career with some of the largest staffing companies in the US, but wanted to come on board with Syrinx where he could be surrounded by developers and architects, not just putting them to work elsewhere. While he can't write a line of code himself, Mike enjoys speaking with Software Engineers (as well as PMs, BAs, and DBAs) and learning about what they do, and more importantly, what they want to do next.
Originally from Northwest Connecticut, Mike now lives just outside of Boston, in Brighton, MA. When he's not at Syrinx, you can find him watching NFL RedZone, Penn State athletics (Class of 2013, and still a season ticket holder), or working on his 35 golf handicap.
Cullen Martel
Senior Manager, Business Development, Syrinx
Cullen has lived and breathed IT staffing for the past 3 years. He started his career focusing on the infrastructure side and has now transitioned to software, specifically within the Agile SDLC. Cullen specializes in creating long term, lasting relationships, that are built on trust. His clients continually turn to him to provide Market Insight, Growth Analysis, and Top Tier Engineering Talent.
Cullen grew up in Bellingham Massachusetts, playing soccer and lacrosse. He attended Northeastern University and majored in Media and Screen Studies. Before finding his home at Syrinx, Cullen tried and failed to become a movie star at Comedy Central. When he is not in the office you can find him on a golf course or on a ski mountain.
Michal Mercier
Senior Manager, Business Development, Syrinx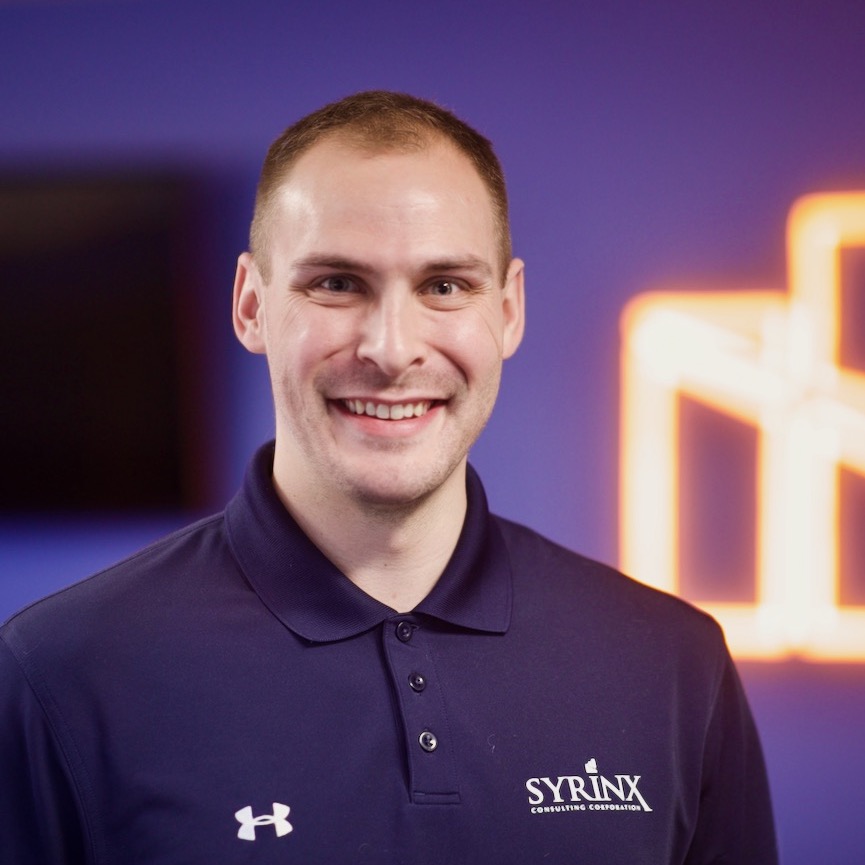 Michal has been working in staffing, both on the Recruiting and Business Development sides of the house, since 2016. Prior to that, Michal was a Business Development Representative for a sports licensing company. Michal started as a Recruiter before moving into Account Management and Business Development, which he focuses on now at Syrinx.
Michal studied Psychology and remains extremely interested in this field of study. When he is not working Michal spends his weekends with his family. He is a proud dance dad, and father of 3. When there is a free moment, he enjoys golfing, reading, and now, homeschooling.
Developers
Over 100 on-shore developers with the following certifications and professional accreditations:
Certified Scrum Master (CSM)
Xamarin Certified Mobile Developer
Certified BBQ Judge (CBJ)
AWS Certified Developer
AWS Certified Solutions Architect
Cloudera Certified Developer for Apache Hadoop (CCDH)
Salesforce.com Certified Developer
Red Hat Certified JBoss Developer - RHCJD
PMP Agile Certified Practitioner (PMI-ACP)
Certified Ethical Hacker (CEH)
Microsoft Certified Professional Developer (MCPD)
Microsoft Certified Solutions Developer (MCSD)
CISSP - Certified Information Systems Security Professional (ISC)
ISQTB - International Software Testing Qualifications Board
CSPO - certified scrum product owner
CBAP - Ceritified Business Analysis Professional
Java SE 7 Certified Programmer
Azure Solutions Architect Certification
---
PARTNERS



---
ACCOLADES
---
ASSOCIATIONS