Syrinx Consulting
Software + Strategy + Design + Delivery
Syrinx Consulting is a developer-owned and run, custom software engineering firm with over 80 full-time engineers located in the United States. With concentrations in enterprise application development, big data, IoT, eCommerce & payments, mobile apps and much more, our two main delivery models are agile sourcing and custom project delivery. Syrinx Consulting's software development team is comprised of experts who understand, integrate and bring to life agile, scalable technology and business solutions for Fortune 500 companies. We have spent the last 20 years building great software for our clients and working with the latest technologies. We love building software and bringing it to market.
---
End-to-End Strategy

Custom Software Development

Projects

Testing & Quality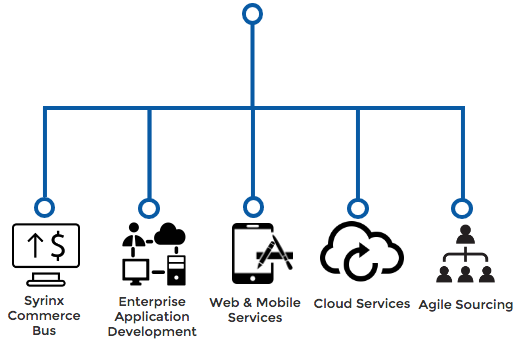 Full stack, front-to-back, with a developer at the helm, we are commited to delivering robust, scalable, flexible, lightweight software solutions.
---
How Syrinx Stands Out
Top Talent
We provide development teams to help other people and companies complete their software projects.
Breadth & Depth of Experience
Veterans of hundreds of projects at dozens of companies. Leverage our experience to avoid mistakes and do it right the first time.
Ability to Deliver
Full-stack, front-to-back service help with every facet of the development lifecycle and application stack.
---
Our Clients And Partners Fuel Our Innovations
---
Partners
---
Accolades
---
Associations